Please note: Restoration services are limited to vintage dirt bikes.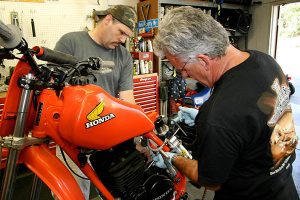 In the past thirty years, a Vintage Iron restoration has become the standard of the industry for one basic reason: Attention to detail. This is our profession and we are pretty darn good at it. What is more important to us is what our customers, concours judges and the press think of our work.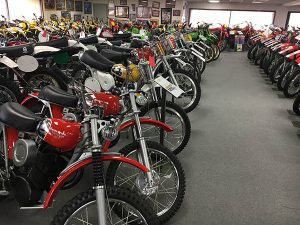 Our restorations have graced Moto Armory, the world's largest dirt bike collection, the halls of New York's Guggenheim Museum, Mecum Auctions across the country, the Primm MX Collection, countless concours event, and many magazines around the world. What gives us the greatest sense of satisfaction is seeing our customer's faces.