Your Friend In The Business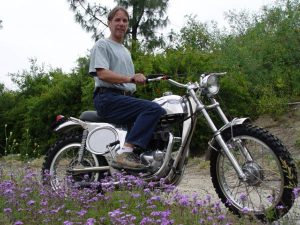 Looking to buy or sell a vintage motorcycle and want to get the best deal possible? You have come to the right place!
With 50 years of experience in his back pocket, Rick Doughty is one of the most knowledgeable people in the industry. He knows what bikes are worth and where to find domestic and international buyers and sellers.
He saves his average customer far more than they spend by steering them clear of buying too high or selling too low. More importantly, he knows the difference between a motorcycle that is correct and one that is not, which is vital to value.
No time to drive or fly around the country to "put eyes on" the bike or collection you want to buy? Rick is a jet setter and not shy about going wherever, whenever to get the job done.
Buying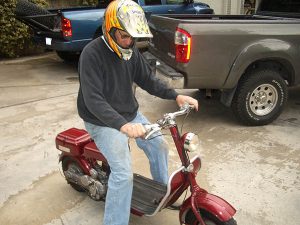 Let's start with simple!
You see a bike on eBay, an auction site, Craigslist or wherever and you want to make sure it is a good deal before you let loose of your hard-earned money.
For $49.95 Rick will review whatever pics are available, peruse the description of condition and render a decision on value. He will email that to you post haste with some bullet points. Get Appraisal
Price Negotiation
If you would like Rick to negotiate a better price on the bike you are looking to buy, there are a few options for payment. The most popular is a percentage of what he can save you. This doesn't cost you a thing and in fact saves you dough. Some situations are more protracted and he can also work on an hourly basis with an agreed upon cap cost.
Multiple Bike Deals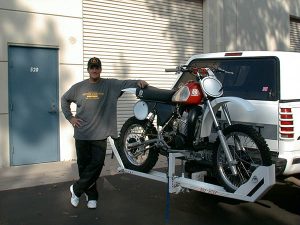 Two or more bikes at a time can save you money for the consulting, transportation and purchase price. These are handled on a case by case basis. Give Rick a call to discuss the details.
Collections and Inventories
Typically these are investment level purchases and require a great deal of on-site inspection and negotiation. Having the money to buy in quantities can be very lucrative if you have the right advice and technical background on your side. These are also handled on a case by case basis and usually involve travel.
Locating Services
Want a specific bike but don't have the time to scour the globe to find it? We can do that too. If you fill out the form provided with specific details on year, make, model, condition and price we will get back to you with an idea on what we estimate it will take to get the job done. This service is especially helpful to folks with zero spare time or those looking for something rare, like a factory/work machine.
Selling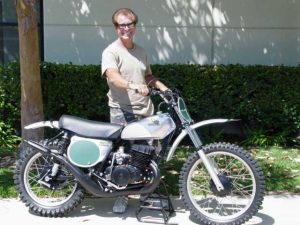 Want to sell a bike, multiple bikes, a collection or inventories? We can help and handle those details as well. One of the benefits of being in this business of old bikes for 30 years is knowing where the buyers are and what they are willing to spend. The rule of thumb is, good bikes go for good money. Great bikes go for great money. Setting realistic pricing is based more on condition and rarity than it is on what you have in it. It is altogether possible to pay too much on the front side or invest too much on the restoration, so every sale is not guaranteed to be profitable. We can guarantee it will be "current market value."
Here again there are options on compensation. A straight percentage of the sale or a percentage over and above the initial appraised value.
Exclusivity
We don't accept every bike offered for sale. If the quality is questionable or the price is not in line with market value, we will just be honest with you and respectfully pass.
We only want to offer machines that are as good for the buyer as they are for the seller.