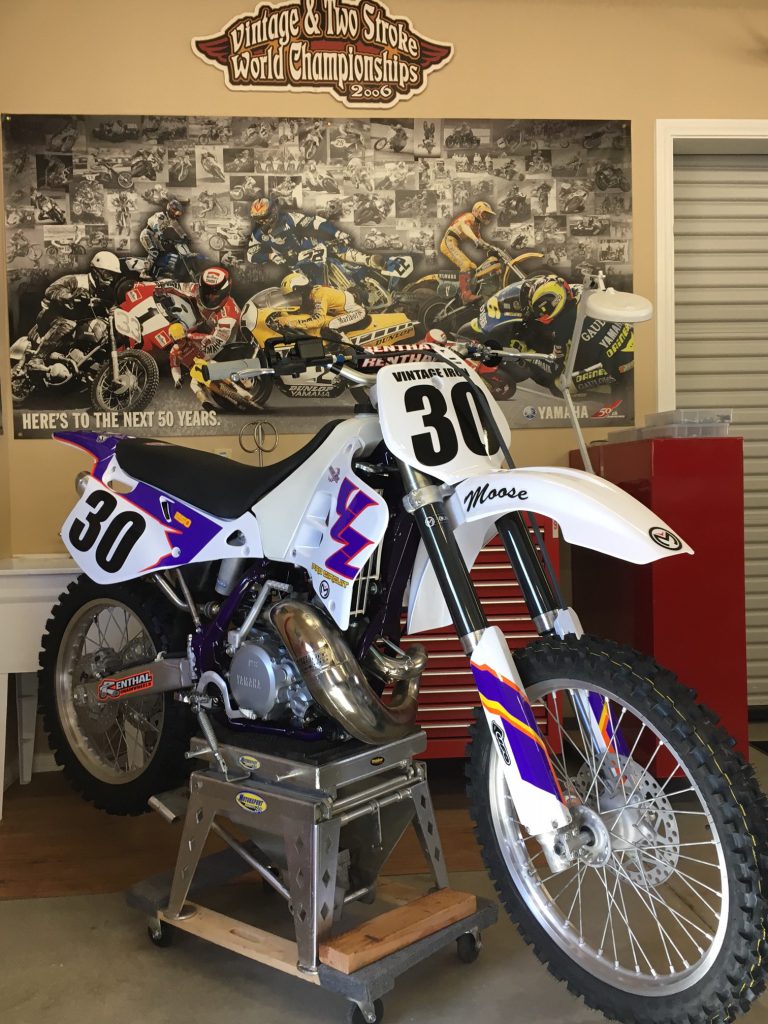 1995 Yamaha YZ250
30th Anniversary Edition
Built for a Parts Unlimited magazine article a few months ago.
Dunlop, UFO,Moose Racing, Rental and other fine companies were all involved.
Everything on this bike is new or restored to better than new.
It was made to be raced but would make a nice addition to any collection.
There is only one.
Price On Request.